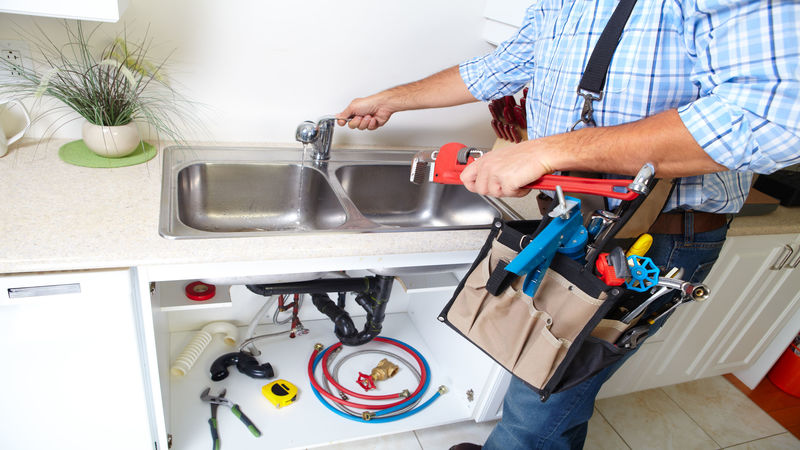 COMMON COMMERCIAL PLUMBING IN TUCSON PROBLEMS A BUSINESS OWNER MAY FACE
Sharing is caring!
For most business owners, finding a commercial building to buy is something they are adamant about. After a business owner has found and purchased a building, they will have to focus on keeping it in good shape. When faced with repair issues, a business owner will need to reach out to professionals for assistance.
The plumbing system in a building has a variety of components. When these components begin to wear out, it can cause lots of problems. Read below to find out more about the most common commercial plumbing in Tucson problems a business owner may be faced with over time.
Drain Clogs Can Be Caused By Some Factors
The drains in a commercial building are used daily without much thought. When these drains begin to overflow due to clogs, a business owner will have to act quickly to get them fixed. The longer a business owner waits to get these problems addressed, the higher the risk will become of water damage.
A plumber will be able to inspect the drain causing problems and diagnose what is wrong with it. Once they have found the cause of this issue, the plumber can get it fixed quickly.
Leaking Plumbing Pipes
The plumbing pipes that carry water in and out of a commercial building are also susceptible to repair issues. If one of these pipes begins to leak, it can take a while for a business owner to notice. Signs like lower-than-normal water pressure or low water volume are indications there is a water leak.
As soon as a business owner notices this issue, they will need to act. A plumber can find the source of the leak and replace the damaged pipe in a hurry. If a business owner tries to do this work on their own, it will generally lead to lots of mistakes being made.
When faced with serious commercial plumbing in Tucson issues, a business owner needs to find a professional to help them out. The team at Done Rite Services Air Conditioning & Heating can get plumbing problems fixed with ease. Call Done Rite Services Air Conditioning & Heating for more information.